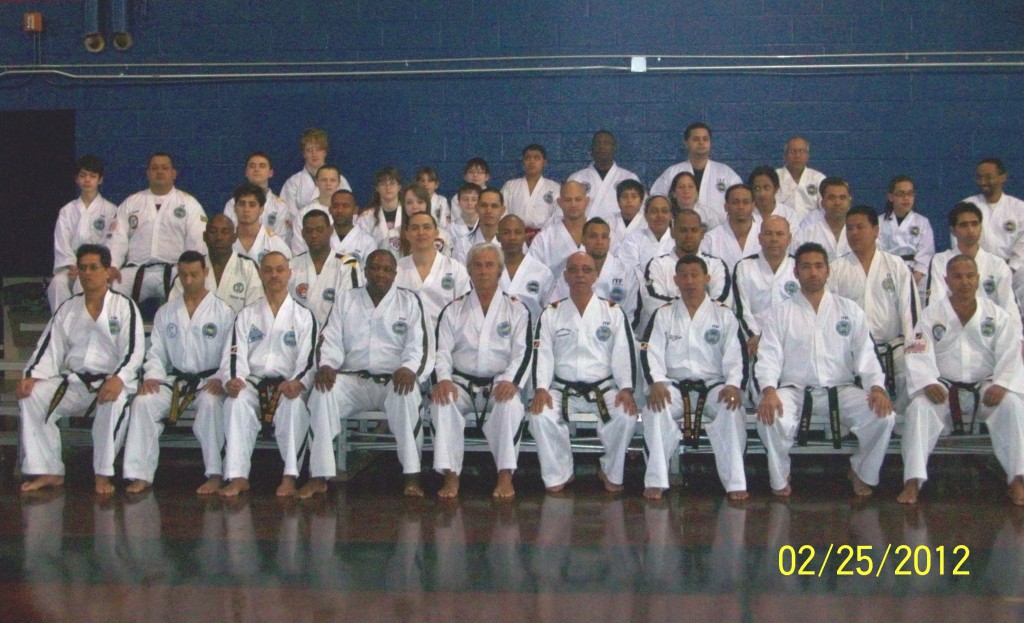 On February 24th, 25th and 26th this year was held an International Seminar and Instructor Course conducted by Senior Grand Master Ricardo Desimone.  This was developed during three days with more than eighteen hours of hard training.
The host place was Elizabeth City in North Caroline EE.UU. In that occasion were present several Senior Maters, Masters and Instructors accompanied by their students who came from different States of USA, Grenada & Trinidad Tobago, Jamaica and Nepal which allowed a massive treatment of the event.
Theory, Moral Culture, Movements Biomechanical, pedagogy and physical training were the items treated. A protocol meeting at the end of the journeys let unify the administrative criteria for a better future dealing of United States Taekwon-do. A banquet opens the door to camaraderie between the assistants.